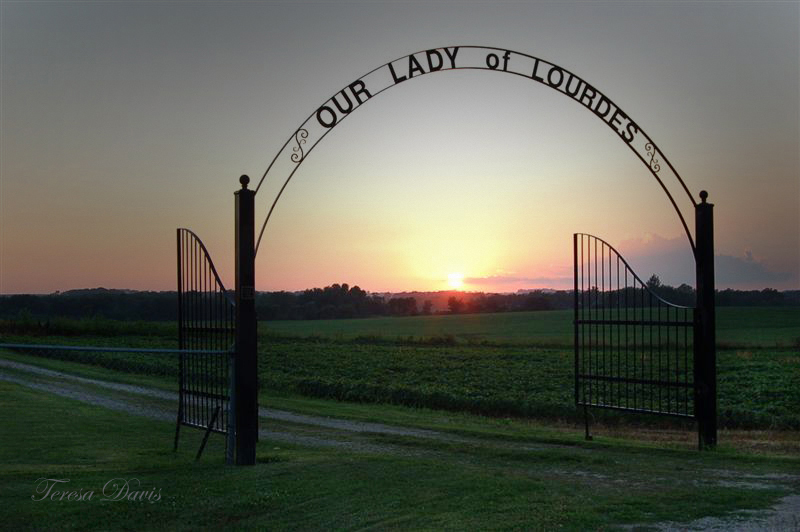 The town of Lourdes is located in Howard County. The Catholic church is across the road and up a block or two from the cemetery. There are three entrances, this is the entrance on the north side.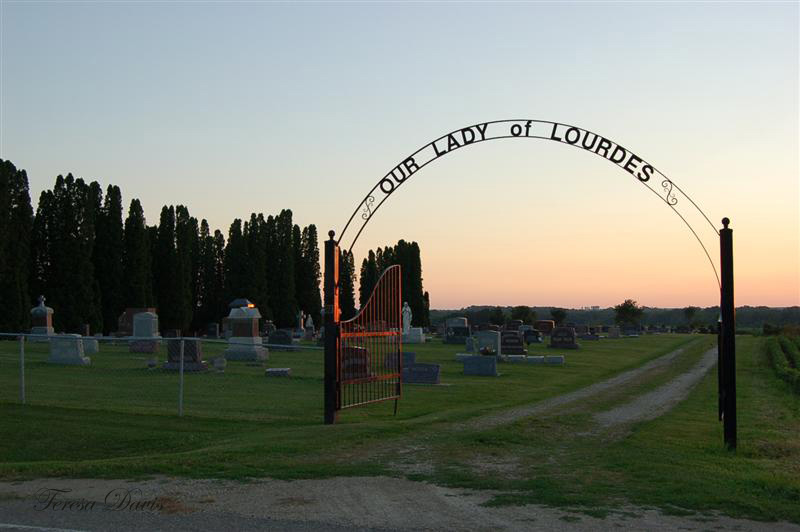 I had gotten to the cemetery late in the day as I hadn't planned on visiting this cemetery until the last minute, hence, all the sunset photos.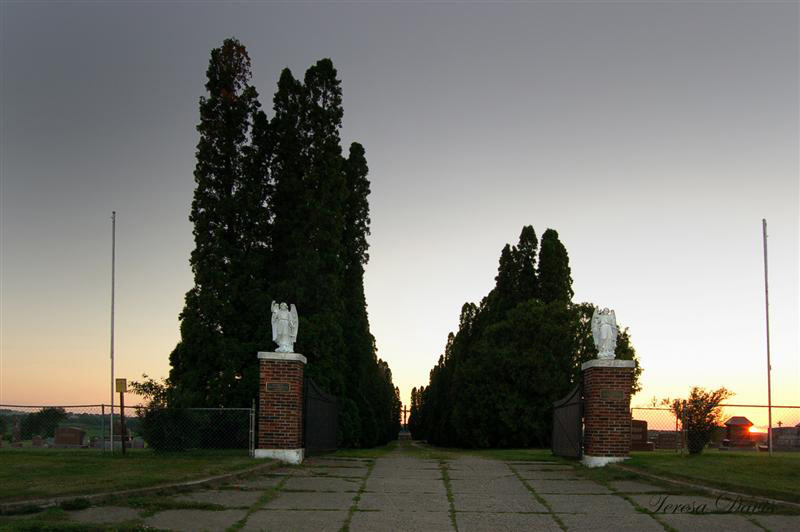 This is the center entrance which takes you to the Crucifixion at the end of the rows of trees.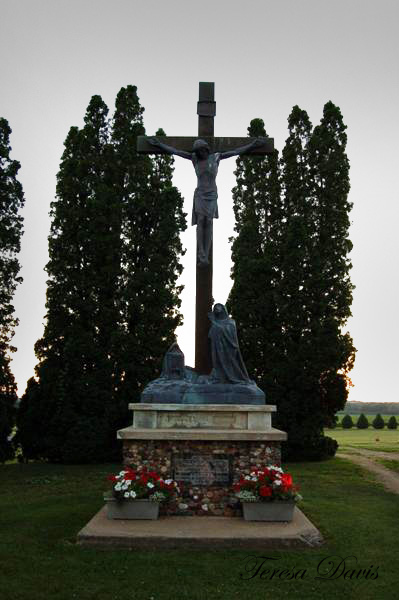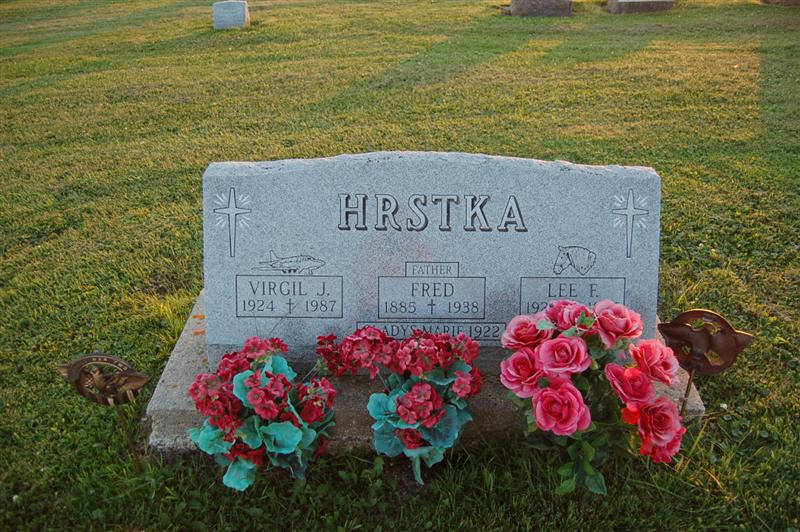 Hrstka, Virgil J. 1924 - 1987
Hrstka, Fred 1885 - 1938, Father
Hrstka, Gladys Marie 1922 [d. 21 Mar 1922, aged 7 days]
Hrstka, Lee F. 1923 - 1987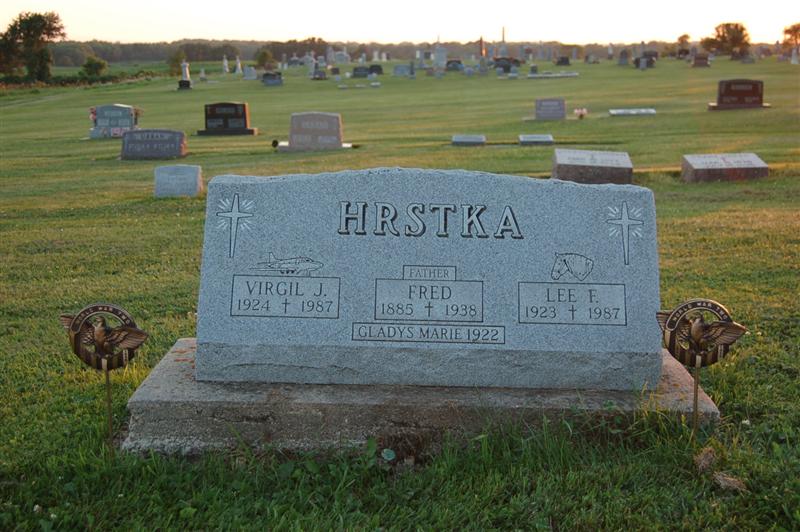 Hrstka, Virgil J. 1924 - 1987
Hrstka, Fred 1885 - 1938, Father
Hrstka, Gladys Marie 1922 [d. 21 Mar 1922, aged 7 days]
Hrstka, Lee F. 1923 - 1987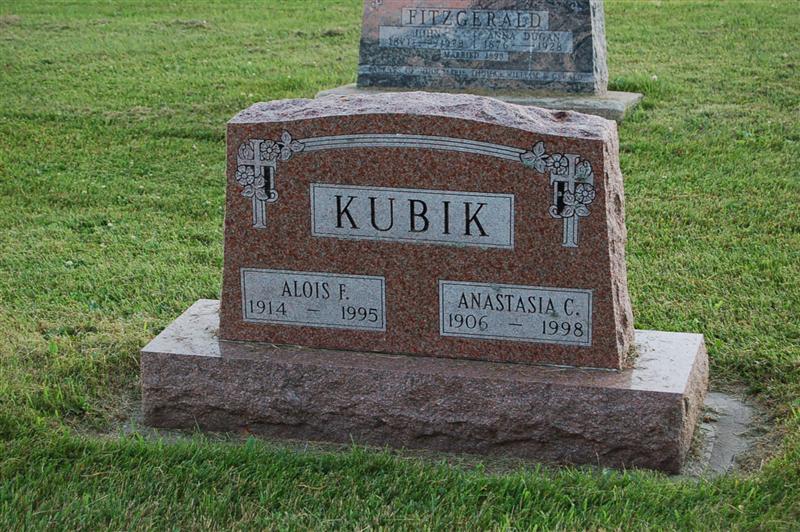 Kubik, Alois F. 1914 - 1995
Kubik, Anastasia C. 1906 - 1998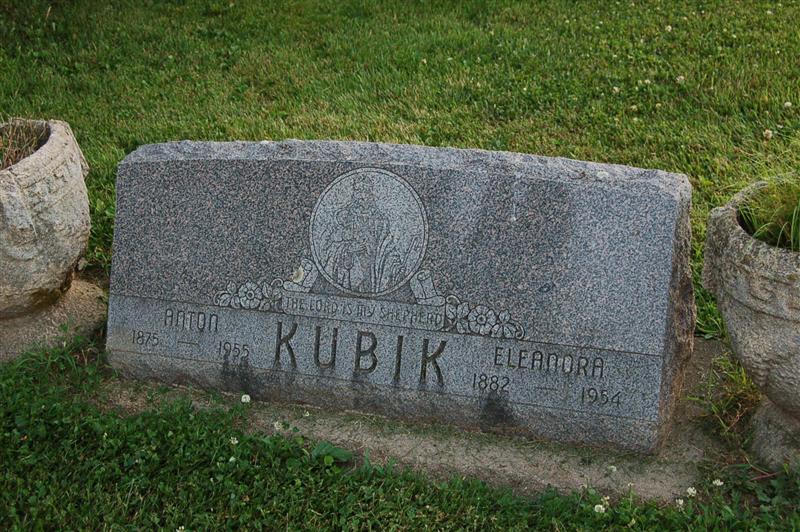 Kubik, Anton 1875 - 1955
Kubik, Eleanora 1882 - 1954
The Lord is My Shepherd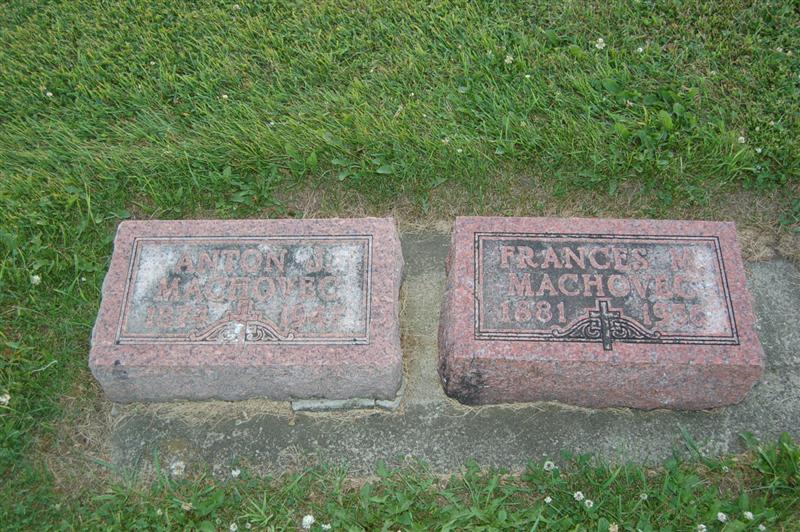 Machovec, Anton J. 1874 - 1947
Machovec, Frances M. 1881 - 1956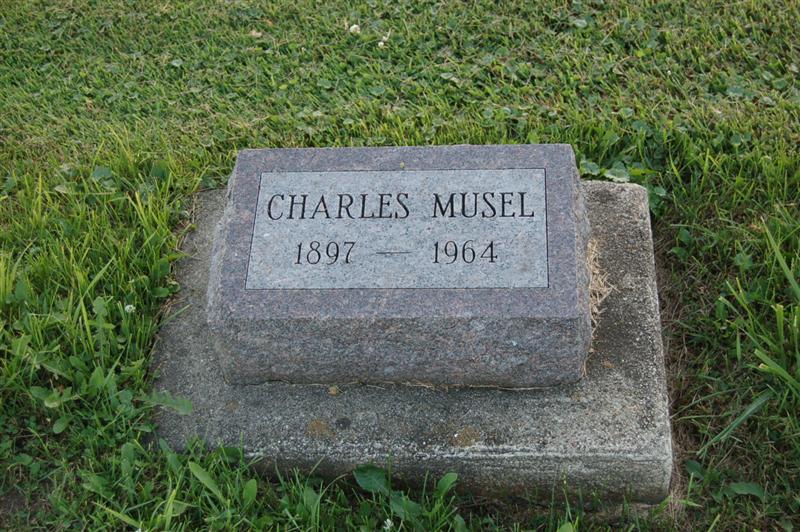 Musel, Charles 1897 - 1964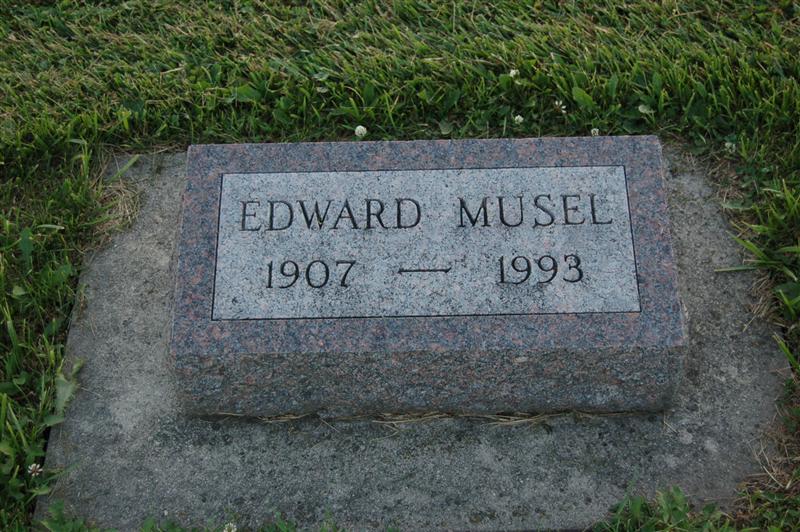 Musel, Edward 1907 - 1993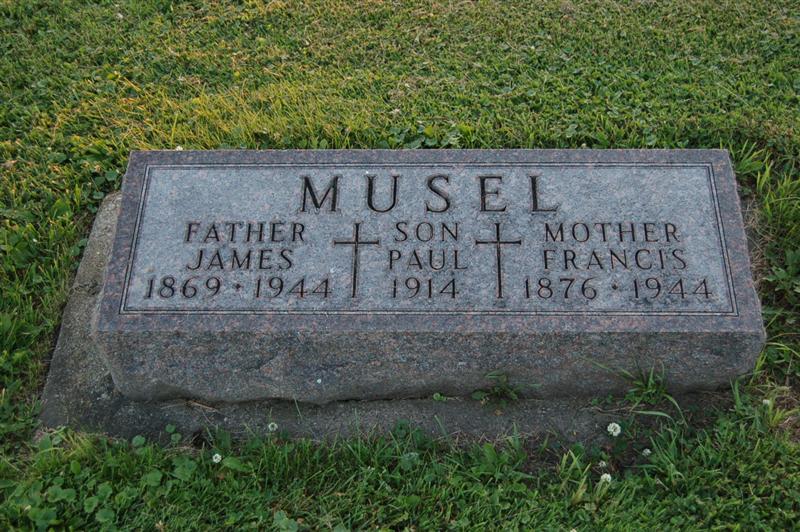 Musel, James 1869 - 1944, Father
Musel, Paul 1914, Son
Musel, Francis 1876 - 1944, Mother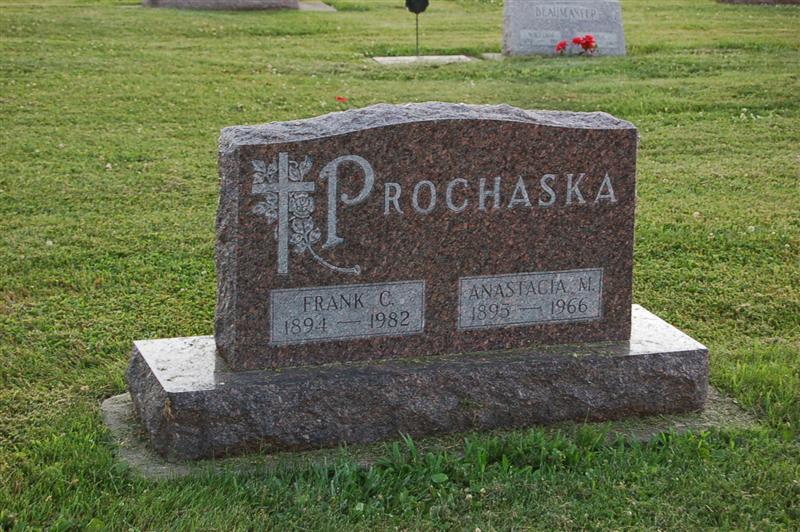 Prochaska, Frank C. 1894 - 1982
Prochaska, Anastacia M. 1895 - 1966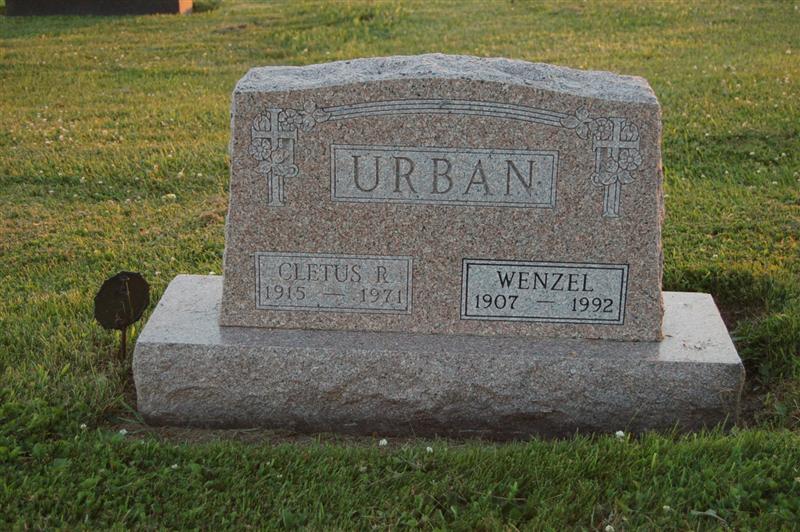 Urban, Cletus R. 1915 - 1971
Urban, Wenzel 1907 - 1992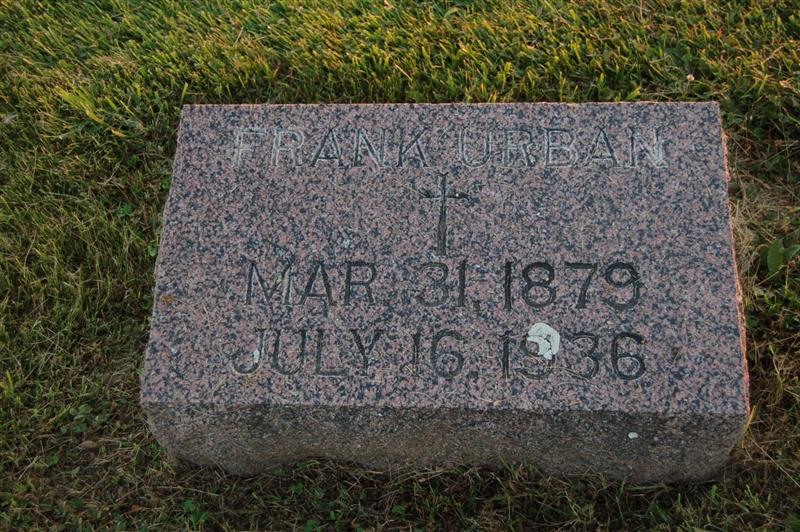 Urban, Frank, 31 Mar 1879 - 16 July 1936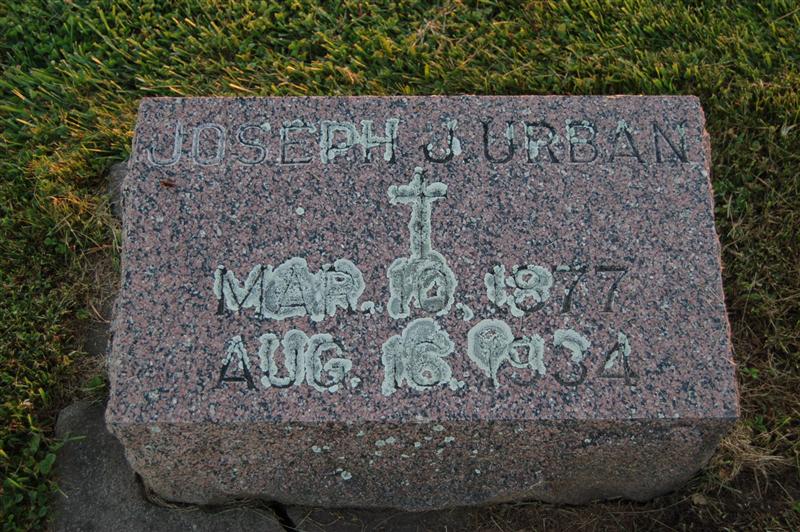 Urban, Joseph J., 10 Mar 1877 - 16 Aug 1934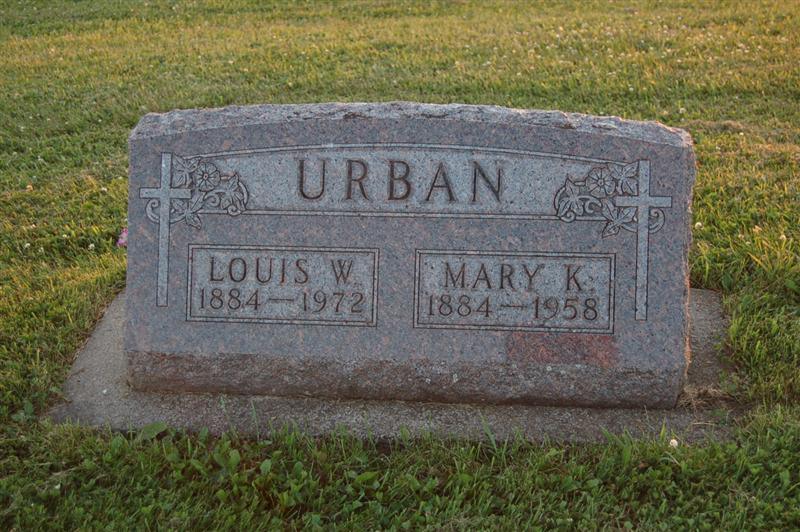 Urban, Louis W. 1884 - 1972
Urban, Mary K. 1884 - 1958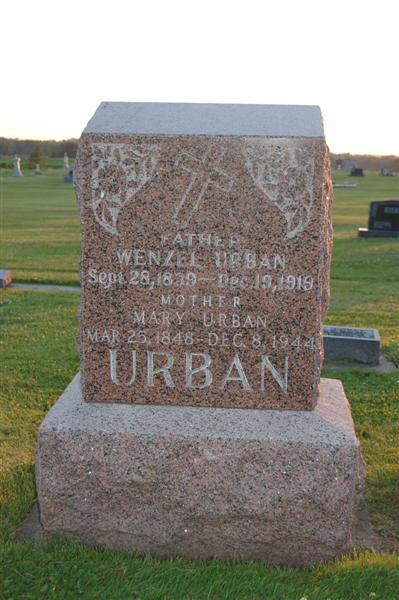 Urban, Wenzel, 28 Sept 1839 - 19 Dec 1919, Father
Urban, Mary, 25 Mar 1848 - 8 Dec 1944